If you know just a little bit about internet marketing, then you're about to discover the secrets of cashing in on the most lucrative niche on the planet…
"Follow Along As We Take You By The Hand… Coach You… And Mentor You On How To Go From Being a Complete Stranger To Putting Checks In Your Pocket From Local Business Owners Paying

YOU To Help Them With Their Internet Marketing!"
From: Frank Bauer
Dear Fellow internet marketer,
Let's face it. Sometimes money just doesn't come fast enough…
CPA Programs are great but you usually have to wait for 15-30 days or ……
Affiliate programs are great but again you have to usually wait 25-45 days or longer to get paid…
Working a 9 to 5 job you have to wait at least 1-2 weeks until your first paycheck… Even eBay you have to wait for your listing to end and then hope that the buyer pays…
So What's the Answer To Getting Money Right NOW?
By going offline and working with local businesses! With your own internet marketing services, you can get paid BIG TIME at an incredibly fast rate!
Here's why…
One of the biggest gaps in history right now is the gap between offline businesses and Internet Marketing.
These businesses know how to clean carpets, groom poodles, fix cars, teach defensive driving, do plumbing… but they're not Internet Marketers.
They don't eat, drink and breathe this stuff.
They don't have the foggiest idea how to do anything at all when it comes to internet marketing. And they badly need someone like YOU to do it for them… or… teach them how!
This is indeed a huge gap.
A huge gap that can be filled by someone like YOU. And by doing so you get to stake your own piece of "Offline Gold".
There's a Boatload of Money to Be Made By Offering
Your Internet Marketing Skills to Local Offline Businesses!
Even if you've only been involved in internet marketing for a short time, chances are good that you know a lot more about internet marketing than most offline business owners do…
Most offline business owners are experts at what they do… but not at internet marketing!
Your local barber is an expert at cutting hair, but that doesn't mean that he knows how to market his business on the internet!
There are hundreds, if not thousands, of businesses in your local area that need your help…
Some of them already have websites, some of them don't, but even if they do have a website that doesn't guarantee it's bringing them any business…
It's safe to say that most websites for local businesses are nothing more than high-priced digital business cards that get little or no traffic. These businesses in your area would be practically begging YOU to help them with their internet marketing…
EXCEPT For One Tiny Issue…
They Don't Know What

You

Can Do For Them Yet!
Showing them what you can do for them is the only way you're going to land them as high-paying clients.
So you may be thinking … " how do I put myself in the position to show them what I can do for them?"
By going to a place on the web where people go to get the information needed to become highly-successful local marketing consultants.
That place is called…
Local Marketing 101 Institute
Local Marketing Institute is monthly membership designed to reveal, step-by-step, how to use your internet marketing knowledge to dominate local businesses and extract serious cash… time and time again!
And check this out:
You don't need to be a techno-nerd…
You don't need to be an SEO guru…
You don't need to own a king-sized opt-in list…
You don't need to have a massive advertising budget…
You don't need to be a "killer copywriter"…
You don't need to be a web-design prodigy …
When you join the Local Marketing 101 Institute you're given the secrets of contacting local business owners, showing them what you can do for them …and… the easiest ways in landing them as high-paying clients!
Simplicity is the name of the game at Local Marketing 101 Institute. Whether you're getting new customers, trying to figure out what services to offer, or finding out how to price your offer… this monthly membership shows you exactly how to do it…
Local Marketing 101 Institute Takes All The Mystery Out Of Providing Internet Marketing Services And Gives You The Proven Blueprint To Collecting Huge Paychecks From Local Offline Businesses!
Here's what you'll discover when you become a monthly member of Local Marketing 101 Institute:
The essential step-by-step plan to go from zero to putting a check in your pocket even if you've never met the business owner before in your life!

The exact questions to ask a business owner to find out if he's a good prospect for you and to guide him towards realizing you're the perfect person to hire right now…
What specific businesses to target and why. (it's critical to know which businesses have the money to spend on you!)

How to go from being a total stranger to a trusted advisor FAST!
The simple way to get a business owner on your side (Do this and every business owner will look at you in a whole new light and be far more open and relaxed about looking into your Internet marketing services!)
A little-known secret that builds instant rapport and gets your foot in the door with business owners like magic. (You'll be amazed how simple and effective this is when you put it into practice the first time!)
The deadly mistakes that'll KILL your chances of getting hired and the foolproof way of avoiding them…
How to create powerful marketing reports that will excite business owners so much his staff will have to peel him off the roof after you leave…
How to make your fees look like an absolute bargain. (This is the vital key you need to command premium prices for your service!)
Critical negotiating secrets that will ensure you get paid generously and your clients are happy with a deal that suits them too…
How to craft an agreement that satisfies you and your clients (Hint: It's a whole lot simpler than you think.)
Multiple step-by-step blueprints that reveal how to perform internet marketing services with the least amount of time and energy…
How to get a steady stream of high-quality referrals. (Imagine having your best clients sending you more business than you can handle!)
Plus much, much more with fresh updates each month!
Sign Up Right Now For Local Marketing 101 Institute Training!
With The Knowledge, You Learn From
Local Marketing 101 Institute You Can:
Charge a consulting fee for helping local business owners optimize their internet marketing with search engine optimization, pay-per-click, and social media strategies.
And show them how to turn that traffic into subscribers and buyers.
You can charge a monthly fee for setting up and/or running websites and autoresponders for local businesses.
This is a huge opportunity because many companies pay $5,000 to $20,000 plus to get a website up plus monthly hosting fees.
And the websites they pay for never really produce consistent sales.
On the other hand — You can charge an upfront fee plus an ongoing fee to set up a website and add content on a regular basis optimizing the site and get paid handsomely for doing so…
It's not unheard of to have a small business owner to write you a check for $1,000 to $5,000 just for simple internet marketing services.
Let's say you just talk to a local business owner without a website and offer to set one up for $1,500 plus $50 a month …
Using the golden information that you learn from Local Marketing 101 Institute you have a high chance of landing that business owner as your client.
And the best part is — the choice of how much you charge is totally up to you!
If you use the step-by-step plan in this membership you're guaranteed to be making real money from clients in a few short weeks… even as soon as a few days from now if you're a fast and aggressive action taker.
"This Sounds Great, But How Much
Will It Cost To Join Local Marketing 101 Institute?"
You'll be pleasantly surprised…
You see, Local Marketing 101 Institute is not some sort of ebook or over-priced guru course. When you join today you'll be surrounded by other local marketing members, who you can partner up with and greatly accelerate your success.
Plus every day — while you remain a student — you'll be given more valuable local marketing strategies to make even more money with!
Local Marketing 101 Institute is a complete training program and for a limited time only, you take advantage, of a one-time payment of only $19.97.
Once you see the quality of the content (and all the future updates) and compare it to many higher-priced courses and programs, you'll most likely want to log into your Local Marketing 101 account daily until you finish your lessons…
And best of all, you don't risk a single penny either because we're going to take all of the risks off your shoulders and put it squarely on ours, with our:
100% Rock-Solid… No Questions Asked…
Money Back Guarantee!
We know you've bought so many courses that let you down and plain don't deliver.
This membership training program isn't one of those. Even so… we want you to be totally happy with your investment. So…
Study the detailed information and start to see the massive potential. Put it to work for you and stand back as huge lump sums of cash fly in your direction.
If you're not absolutely thrilled with the way your finances receive a shot in the arm… If you're not blown away when you receive that first up-front payment and the steady flood of recurring income…
Then contact us within 30 days for a full, no-hassle refund. You have nothing to lose but everything to gain…
This is it.
This is your golden opportunity to cash in big with the huge "Offline Gold" frenzy. Taking advantage of this training could literally change your life and transform your lifestyle…
Do something that actually works… something that can actually change your financial life… something legit and real… something to be proud of.
Don't waste another minute. Join Local Marketing 101 Institute Today!
"Yes, I want instant membership access to Local Marketing 101 Institute, all the training steps, money-making techniques and proven tactics that come with it"
I understand that with Local Marketing Institute, I'll be able to help business owners make real money with the websites I help them create. And by doing so I'll have the chance to make generous income in an exciting new way.
I understand that I'll get proven local marketing consulting strategies and tools for a one-time payment of only $19.97.
I know I can rest easy knowing that you offer a no-hassle money-back guarantee which allows me to try out Local Marketing 101 Institute for 30 days risk-free.
Sign Up Right Now and Begin Your Local Marketing Consulting Journey
To Your Amazing Local Marketing Success,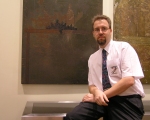 Frank Bauer
Director of Add2it.com Marketing Pty Ltd
P.S. Local Marketing 101 Institute is a premier training program to show you how to convert your online know-how into large sums of offline cash. Everything you need to know about finding the right clients… showing them what you can do for them… and getting them to write huge paychecks for your internet marketing services is revealed.
The faster you sign up for this membership and get going, the faster you can begin making amazing income with local marketing consulting!
P.P.S. — You also receive a business-in-a-box as a free gift from us… nothing to set up or install, all you do is share your personal link and receive 100% of the membership fees yourself. One referral and you are in for free, two and you are in profit!
P.P.P.S. There's much to be said about how much money these local businesses are willing to pay for your help, but we rarely talked about the added perks that come with it. We're talking about the free haircuts from the barber that you helped start a list, the free coffee from the local coffee shop that you helped optimize their website… and the list goes on.
When you walk into these local businesses you'll be treated like royalty… all because you helped them with their internet marketing!
Sign Up Right Now and Begin Your Local Marketing Consulting Journey